It's Time for Ad Formats to Evolve and Keep Pace With Changing Consumer Demands
Extended Reality (XR) is the future of brand engagements.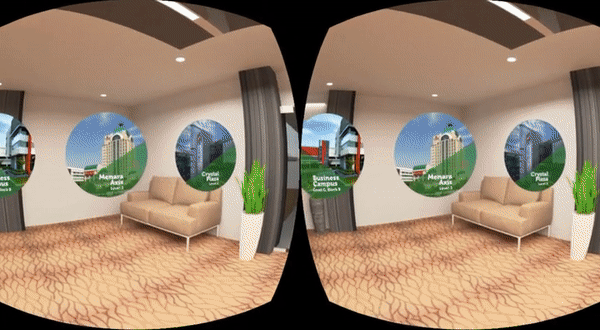 This is our VR latest project with AXIS Reit Berhad, a real estate VR walkthrough using the platform Samsung Gear VR™.
This is our VR Project using HMD (HTC Vive™), an advanced Virtual Reality System and Motion Sensor (Leap Motion™).
What is Extended Reality (XR)?
XR refers to the spectrum of experiences that blurs the line between the real world and the simulated world. The technology immerses the user through visuals, audio, and potentially olfactory and haptic cues. Users can dive into a new situation and fully experience it, regardless of whether the situation is actually dangerous, expensive or impossible.
The two major types of XR are Virtual Reality and Augmented Reality. Each has its own unique advantages.
Benefits of XR
​For marketers seeking more to satisfy today's consumers, branded immersive and interactive experiences exceed even the loftiest expectations. Immersive, experiential branding campaigns achieve what conventional media alone can't; building loyalty, generating buzz, and delivering sustainable ROI.
​
XR's ability to deliver immersive experiences enables brands to connect with consumers in ways that establish emotional connections and bring brands and consumers closer.